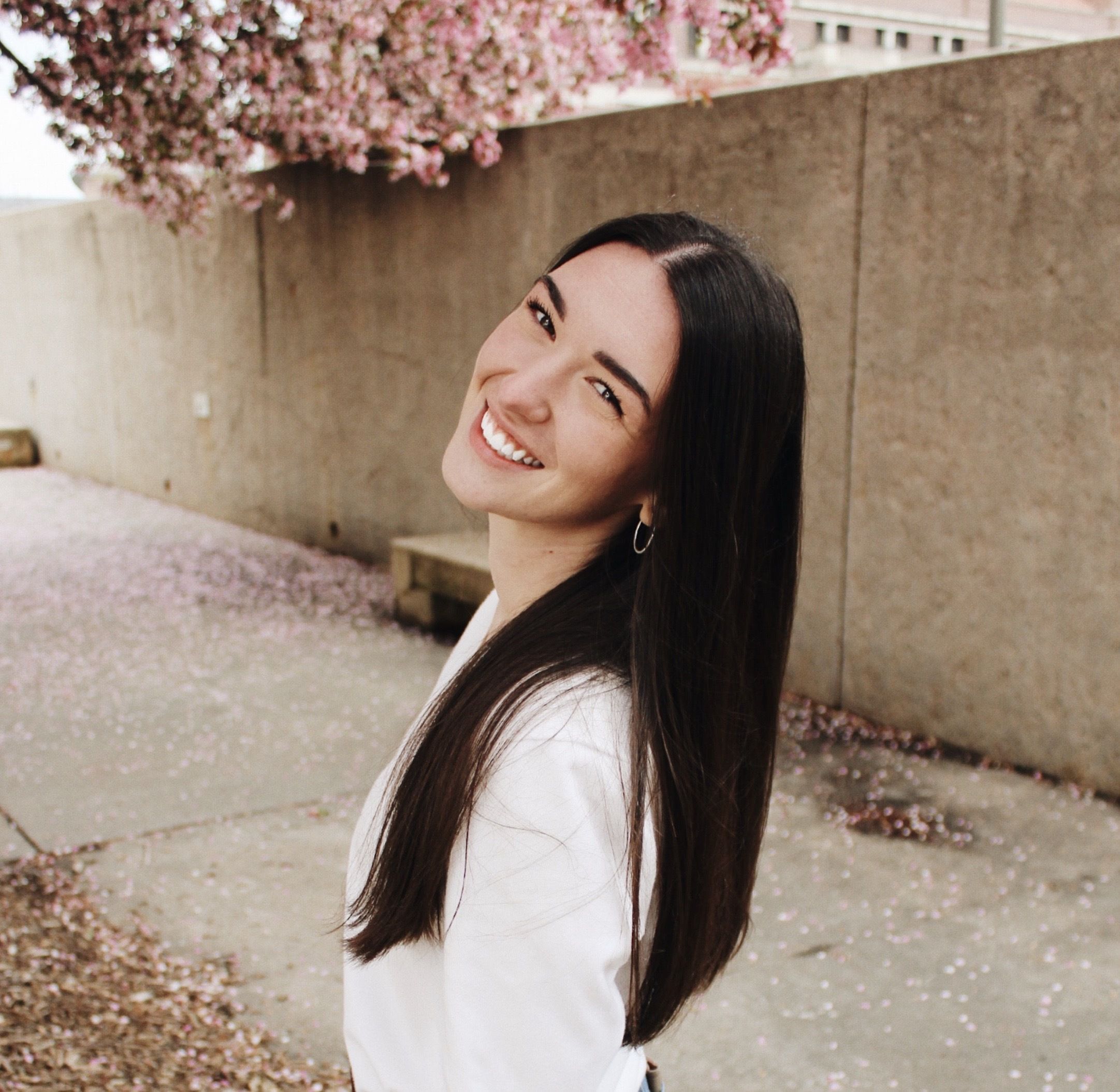 What is your role at Big Brothers Big Sisters Lincoln? What do you do?
My role as a Program Intern at Big Brothers Big Sisters Lincoln has been to become familiar with each area of involvement within the agency. I learn about each step of enrollment, from when a child or adult volunteer becomes interested in mentorship to when they happily match with a Big or Little and participate in activities within our community. I am also learning how the policies and procedures at this nonprofit agency guide practices that further Big Brothers Big Sisters' mission. More recently, I have begun taking on more responsibilities by facilitating some info and orientation, completing match support contacts, and attending match activities.
There are many options for internships - What drew you to Big Brothers Big Sisters Lincoln as a good fit?
When dreaming of what I wanted to be when I grew up, I decided that offering support, help, and hope to others would be the most meaningful and fulfilling course of action for my life. I studied Child, Youth, and Family Development with minors in Psychology and Gerontology at the University of Nebraska - Lincoln to establish a basic understanding of development across the lifespan.
I am now pursuing a Master's Degree in Social Work at Nebraska Wesleyan University to put my understanding into practice and serve the people in my community. While researching potential internship opportunities, I considered my previous experience working with children and adults. I felt that mentorship, the heart of Big Brothers Big Sisters' mission, would be a beautiful opportunity to bridge any gaps in my experience working with different populations across the lifespan. I love the concept of mentorship and the exchange of support and friendship between generations.
So far, what has been your favorite part about interning with Big Brothers Big Sisters Lincoln?
At the halfway mark of my time interning with Big Brothers Big Sister, my favorite part has been getting to know the people involved in the agency. Meeting the Bigs and Littles and hearing how their relationship through BBBS has impacted their lives is beautiful and is continuing to motivate me towards my goal of working with people. I have enjoyed getting to know them at the annual BBBS pool party, the Bigger Together Luncheon, and the Ignite My Future Huddle office tour.
Before working at Big Brothers Big Sisters Lincoln, what was the most interesting job you've ever had?
Before coming to Big Brothers Big Sisters Lincoln, I thoroughly enjoyed my time working as a Lifestyle Assistant at a local retirement community. This position offered me many interesting and enjoyable experiences like organizing and planning tea parties, murder mystery games, Wii bowling tournaments, outdoor movie nights, and many more exciting experiences. Not only was the work creative and fun, but the people who lived in the retirement community became like family to me and are still cheering me on with all my new adventures and pursuits.
What is your favorite hobby? 
One of my favorite ways to spend my time is traveling. Seeing and experiencing different places and cultures makes my life more enriching and vibrant. My parents fueled my passion for investing in experiences by taking me on trips and opening my eyes to the world at a young age. My favorite trip so far was backpacking around Europe with three girlfriends. This summer, I was able to escape and spend some time in Arizona, South Dakota, Colorado, Missouri, and Mexico! Whether across the world or across the state, I enjoy experiencing new places with good company.