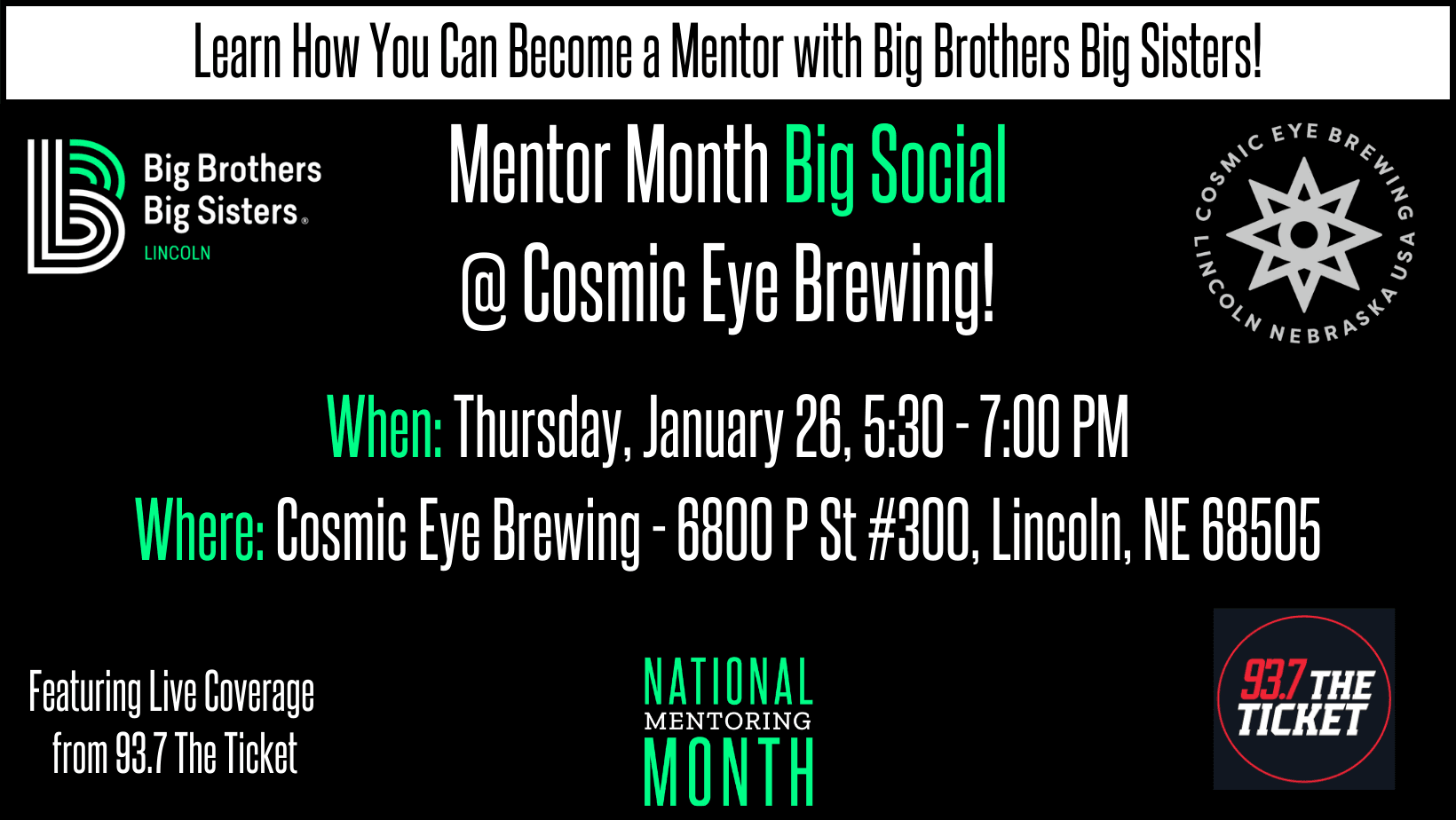 This event, hosted at Cosmic Eye Brewing, is a fantastic way for anyone curious about mentoring to learn more about becoming a Big at BBBS Lincoln.
This Big Social will be exciting, featuring live radio coverage from The Ticket 93.7 and a raffle too! The winner will receive a signed jersey from All-American awarded Jason Peter. Peter, a Husker football alumnus, was a defensive end during Nebraska's three-time championship streak in 1994, 1995, and 1997. This prize, made possible by The Ticket, is the perfect gift for a Husker fan!
If you're already a Big, please join us! Big Socials are not just a way to recruit new Bigs, but also an opportunity to celebrate your work while connecting with other mentors. Existing Bigs and new ones who fill out an inquiry form will receive a free drink on us, so come on out!
(Note: non-alcoholic drinks are also available)